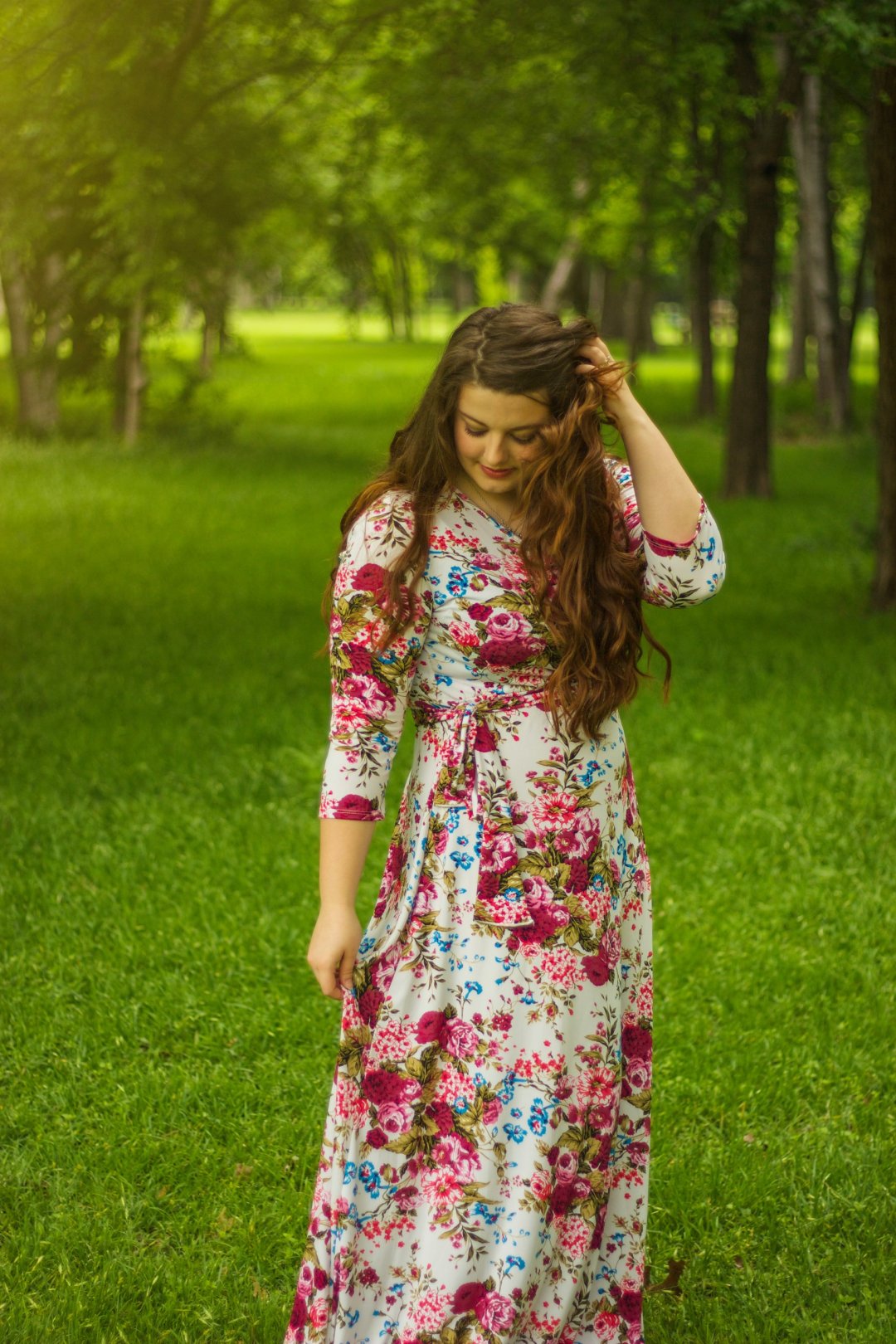 Random fact about Jordan: I love florals. Nothing screams "pull out all your floral articles of clothing and wear them until the threads fall apart" like spring does. Well, at least to me. Please have my back and tell me I'm not alone.
|| DRESS ||
I received this dress from one of my absolute favorite places to shop: shoppinkblush.com! PinkBlush is a trendy online boutique, and they carry both maternity and non-maternity clothing. BONUS — their maternity items are crafted to be worn pregnant or not! So, to all you momma-to-be's out there, you don't have to spend money on clothing you'll only wear for a few months! Check out PinkBlush Maternity. (: It's the closest thing to magic I've seen.
I had to add a few pictures of me and my man because hello I'm Jordan.
This dress is the most stunning thing I've ever owned, y'all. I went into a store for a total of about seven minutes just to buy a pair of shoes while wearing this dress, and I had quite a few ladies ask me where it was from. I was standing outside of Subway talking to some friends, and the same thing happened. Well, here's the link, my friends. (;
Now, to share the reason you probably skimmed all the way through this post…PinkBlush was kind enough to partner with me to give you guys a $75 giveaway! Buuuut, you'll have to head over to my Instagram to fill out your entries to win so you can shop your little heart out. (;
What's your favorite spring trend?
XO,
Jordan
This post is in collaboration with PinkBlush. All images, opinions, and content are my own!